Commercial Services

If you are looking for a company to handle all of your commercial needs, contact the experts at Matthews Structural Solutions. Since the 1980s, we've been providing innovative structural solutions for commercial structures and projects. Not only do we offer piling and underpinning methods, we can handle snow removal, traffic assistance, gas well industry traffic control and road prep services for commercial businesses.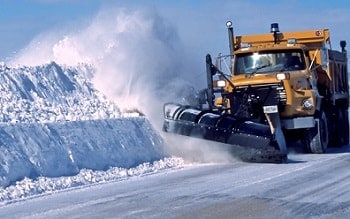 Icy sidewalks, roads, parking lots, and walkways can be dangerous for pedestrians, employees, and customers. Whether you have a small business or large corporation, the experts at Matthews Structural Solutions can handle all your snow removal and ice control needs. We provide service to commercial property owners, medical facilities, office buildings, shopping areas, and recreational parks throughout the Pittsburgh area. We are a professional company with an expanding reputation that focuses on safety and efficiency to make sure the job is completed in a safe and timely manner. At Matthews Structural Solutions, we care about your business. That's why we are a well-known, expanding snow removal service in the Pittsburgh area.
Commercial businesses contact us for commercial snow removal because we offer the following services:
Snow hauling and removal
Safety and quality service
Job completion from beginning to end
Professional, qualified staff
Detailed, accurate estimates
Use effective deicing materials
Use right size plowing equipment to meet client's needs
Use reliable, effective snow plows, pusher boxes, and deicing equipment
Full time snow removal staff
Matthews Structural Solutions provides fully trained and certified traffic assistance staff. We have flaggers, pavement technicians, traffic control technicians, and supervisors to perform the highest level of skill operations. We can handle all levels of roadway projects, such as:
Detours
Road closures
New road constructions
Traffic shifts
Lane closures
Road repairs
Road replacements
Contact Matthews Structural for your next commercial traffic control project. No job is too large or small for our professionals. Our work is in compliance with the state and local agency. We ensure traffic safety and punctual service in the Pittsburgh, PA area. READ MORE
Road prepping consists of building and repairing roads so people can get to their destinations with relative ease. At Matthews Structural Solutions, we offer road prepping methods to structurally repair or remove existing roads that can no longer support traffic demands. Our experts are fully trained to preserve the structural integrity and longevity of the road by providing proper road maintenance methods and construction safety.
The road prepping process involves several procedures to ensure usability.
Mapping: We pinpoint the area where the road will be located.
Ground surveys and assessments: We make sure the ground is suitable for road conditions.
Groundwork: Survey posts are placed on the road and trees are removed.
Final measurements and finishing touches are made.
Routine maintenance: Due to weather and routine traffic, the road will need proper maintenance such as repainting and re-pavement.
At Matthews Structural Solutions, we are committed to providing transportation with professional traffic control service for the Pittsburgh, PA area. Because the gas and oil industry is expanding, the need to transport rigs and other equipment from various locations is in high demand. Our insured and certified escorts drive reliable vehicles to help assist heavy haul operations. We also provide certified flaggers to promote traffic safety for motorists.
Matthews Structural offers the following services:
Punctual service
Professional, dedicated staff
Certified and insured drivers
Traffic control
Route surveys
Chase cars
Polling

At Matthews Structural, we take pride providing professional service and reliable equipment. For all of your commercial business needs, contact our experts today. We can assist you with snow removal, traffic assistance, road prepping and gas well industry traffic control. Call us today so we can assist you with all of your commercial needs in Pittsburgh, PA. READ MORE.
Most often noticed because of their aesthetic beauty, retaining walls are actually designed to prevent soil and property damage by preventing the soil from sliding or eroding away from your foundation. Retaining walls can be built out of many different materials, including:

Concrete
Stone
Brick
Cement Blocks
If properly constructed, your new retaining wall will act as a barrier between the building foundation and soil that will save the ground around your property from damage. Retaining wall also help to redirect water, so it is imperative that the wall is built to guide water away from your foundation in order to prevent water damage. READ MORE
Matthews Structural Solutions offers commercial drilling services in Pittsburg, PA and surrounding areas. No matter what your drilling application, Matthews Structural Solutions drilling services provide a timely and affordable solution to your drilling requirements. We provide estimates and proposals that contain all the necessary details you need to evaluate your drilling costs and needs based on your specific project.
With our extensive commercial well drilling knowledge, we can create your custom project timeline and work with any budget (depending on the variables such as, depth of the well and the rock characteristics). Our professionals have years of well drilling experience, allowing Matthews Structural Solutions to provide the best possible drilling solutions for your commercial requirements in Pittsburgh, PA. READ MORE
Matthews Structural Solutions' commercial foundation specialists are certified to manage the design and quality of your next commercial foundation build. We are dedicated to providing ongoing support throughout the entire foundation design project and after completion. We work closely with dealers and property owners to support individual commercial foundation project requirements.

Our goal is to provide innovative commercial foundation solutions following all industry standards. These procedures are properly tested, professionally installed, and perform beyond your expectations. We employ experts in the field of commercial structural repair, including civil engineers and structural contractors and use foundation repair products from Earth Contact Products (ECP). READ MORE